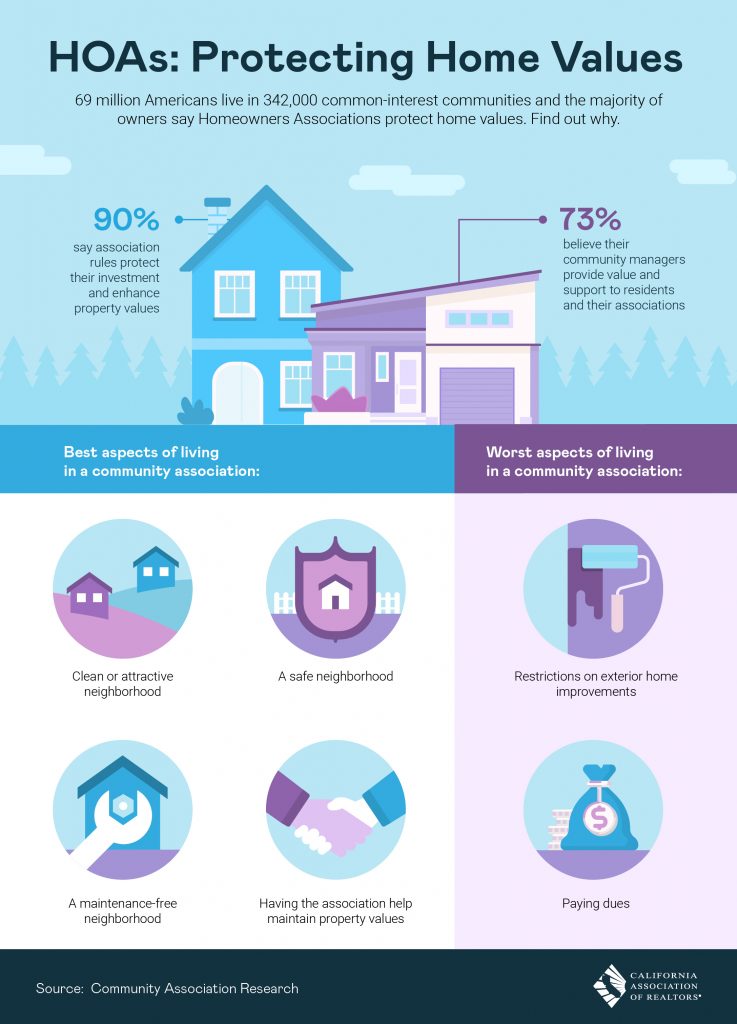 69 million Americans live in 342,000 common-interest communities and the majority of owners say Homeowners Associations protect home values.  Find out why.
90% say association rules protect their investment and enhance property values.
73% believe their community managers provide value and support residents and their associations.
Source: Community Association Research – Provided by: California Association of Realtors.
HOAs: Protecting Home Values