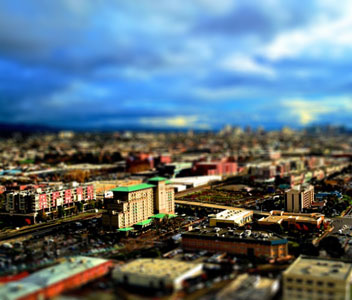 Whether you're looking for a "Resort" style setting, or a modern "Loft" home, or something in between, we've got you covered. Please explore some of the exciting communities that we are experts in.
---
The Watergate complex was completed as "low-rise" marina-style living in 1974. Originally built as apartments, the community completed its conversion to condominiums in 1979. Spread out over 24 acres of manicured grounds, Watergate offers its residents a wide variety of amenities. Find out more and view available homes.
---
Pacific Park Plaza – Emeryville
A 30 story high-rise building completed in 1984, and designed with attention to safety, comfort and living ease within an urban setting.
---
The Terraces at EmeryStation exemplifies distinctive architecture and quality craftsmanship. The contemporary architecture is inspired by the community's industrial heritage, characterized by exposed terraces, columns, beams, bricks and expansive windows.
---
Elevation 22, is a 70 unit condominium complex in the heart of Emeryville. Designed by Kava Massih Architects, and built by Pulte Homes, Elevation 22 is the second in a series of high quality homes by this remarkable team (see also Liquid Sugar). Open floorplans, quality finishes, and superb urban design denote these 1 and 2 bedroom townhomes.
---
Bay Street Emeryville presents an intimate residential community that unfolds within an energetic urban village. Referred to as the 'homes above the shops,' these private two-story residences enjoy immediate access to shopping, dining, entertainment and transportation.
---
City Limits, a commuter friendly community conveniently located in close proximity to shopping, public transportation, silicon valley employers, and recreation. Ninety-two, 2 bedroom townhomes.
---
It's hard to imagine that you are at the heart of the Bay Area when you stroll through Emery Bay Village. This unique condominium complex was completed in 1981. There are 113 units on two streets, Emery Bay Drive, and Temescal Circle.
---
The emeryville warehouse building was originally constructed in 1925 as a fruit drying company. As one of the most prominent structures in the emeryville skyline, the observation deck offers panoramic views of the bay. The building's original columns, expansive windows and industrial detailing make it a unique environment.
---
What does it mean to live green ?Inviting common courtyards, private patios, balconies and porches allow residents to take advantage of the area's mild weather, creating a perfect environment to sit back and enjoy life or visit with neighbors.