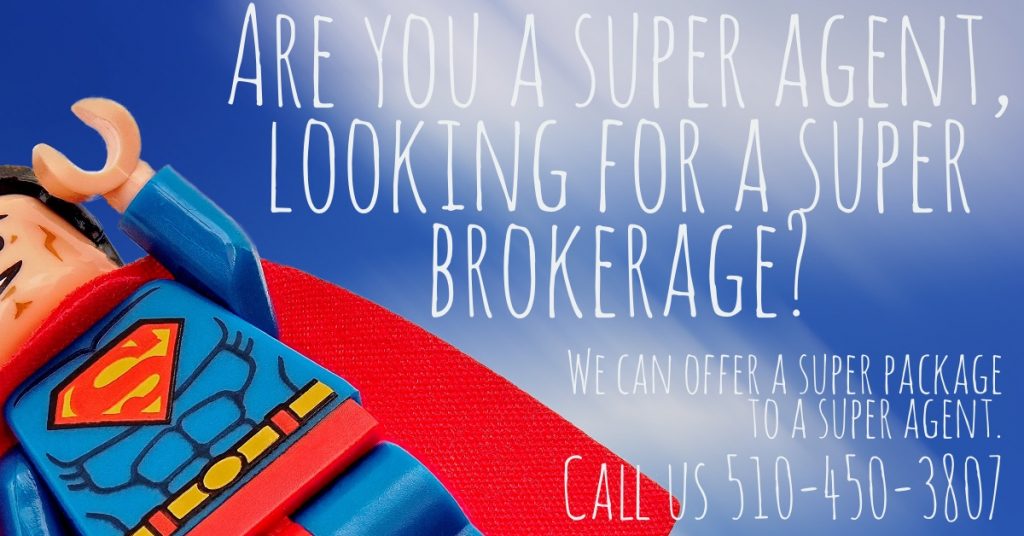 Real Estate Agent
Full-time job
We are a small successful East Bay brokerage based in Emeryville, CA, and we would love to welcome experienced agents to join our team.
We offer a fantastic commission split that is hard to match. There are no desk fees, E&O fees, admin fees or any other fees. You work hard for your commission and we believe you deserve to keep it.
This position is ideal for someone who is licensed with CalBRE and has experience and drive. We are an easy going, supportive brokerage that's ready to help self motivated individuals in our unique housing market.
So if you are tired of giving away your commissions in all sorts of fees, or you are tired of the hassles of larger brokerages, or you just want more freedom and more of your commissions, give us a call to discuss how we can work together and be more successful.
Must have a valid agent or broker license with CalBRE, must have experience closing residential deals, and must be a self starter with a drive to be the best.
Contact Jason Crouch, Broker/Owner at 510-450-3807
All East Bay Properties
2324 Powell St.
Emeryville, CA 94608
CalBRE: 01516255
2324 Powell St
Emeryville, California 94608