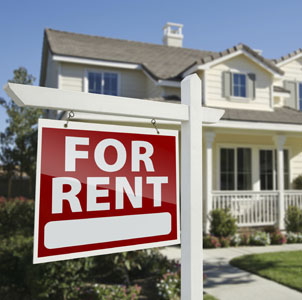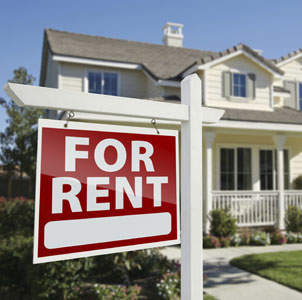 So you have decided to rent your home, but how do you find quality tenants, and who will manage the details of rent collection and maintenance of the property and the many other issues involved with being a Landlord. All East Bay Properties is here to help with our selection of professional services aimed directly at Landlords just like you.
The owners and brokers of All East Bay Properties not only live in the East Bay, but own rental properties here as well. Knowing the rental market is our commitment to you. Our agents are trained to assist you with rental prices, to show your property seven days a week, and to handle all inquiries and paperwork. All of our lease and application forms are Fair Housing approved.
Download our Property Management Brochure in PDF format
Rental Placement
When you engage us to find your new tenants, we:
advertise and show your property to prospective tenants. (Our phone rings so yours doesn't!)
accept tenant applications online, verify employment and rental references, obtain and analyze a current screening report from our integrated system
negotiate terms (if necessary) and obtain your approval
execute the lease, process all initial funds through our trust accounting system, and deduct our fee (a percentage of one month's rent) and any other costs authorized by you
coordinate with your new tenants for receipt of keys and provide information on move-in procedures
send you your check and a copy of the lease with our thanks.
Property Management
This service begins on the start date of your lease, although your agent or our Property Manager may be helpful resources for pre-rental preparation. In addition, we:
collect rent each month, deduct the management fee and any repair/maintenance charges, and send you your check within 7 days
provide your tenants with a 24/7 secure portal where they can pay rent online and automatically, dramatically reducing delinquencies
act immediately to follow up on late rents, returned checks, and post legal notices as appropriate
provide you, the owner, with a monthly statement and year-to-date cash flow statements which itemizes our management fee and any maintenance costs plus copies of work orders any invoice's that may have been paid
provide 24/7 access to your account via our secure online owner portal
handle complaints, maintenance and repair issues. (We request that owners authorize us to perform minor maintenance up to $200.00, and to maintain a reserve in that amount.)
24/7 online and call center (English and Spanish) to rapidly and effectively address maintenance requests
bill tenants for any repairs performed at their request or due to their negligence
coordinate lease renewals or authorized rent increases
manage tenant's 30-day notice and move-out process including inspection(s) and allocation of any costs associated with cleaning or repairs
ensure legal compliance regarding return of tenant's security deposit (which you have, upon request, returned to us) with a proper accounting for any deductions
ensure compliance with all local, state and national housing ordinances, laws and regulations
manage renovation/cleaning required to return your property to attractive and rentable condition.
Let All East Bay Properties know how we can work for you.
*Services and fees may vary. Call for description of these services.