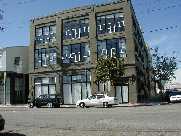 The emeryville warehouse building was originally constructed in 1925 as a fruit drying company. As one of the most prominent structures in the emeryville skyline, the observation deck offers panoramic views of the bay. The building's original columns, expansive windows and industrial detailing make it a unique environment. This is your opportunity to buy into the premier loft community in the east bay. There are 140 lofts for different lifestyles so whether you are looking for a space to live, or live and work, or just work, you will find it at 1500 Park Avenue and the emeryville warehouse.
Homes Currently for Rent
Homes Currently for Sale
Sorry we are experiencing system issues. Please try again.

We are an Equal Opportunity Housing Provider and follow all fair housing laws. For more information, contact California Department of Fair Employment and Housing (DFEH) at www.dfeh.ca.gov